Early bird discount 2700hkd/pax (Original 3300hkd/pax) if you register 2 or more people before 25/9! Type EARLYBIRD at the coupon code when you check out!!
Prices include 3 days: Coach, equipment, Lunch, Photos, Pick up & drop off at Central, Artcraft Materials (if any) !Invite more friends and register with us now!!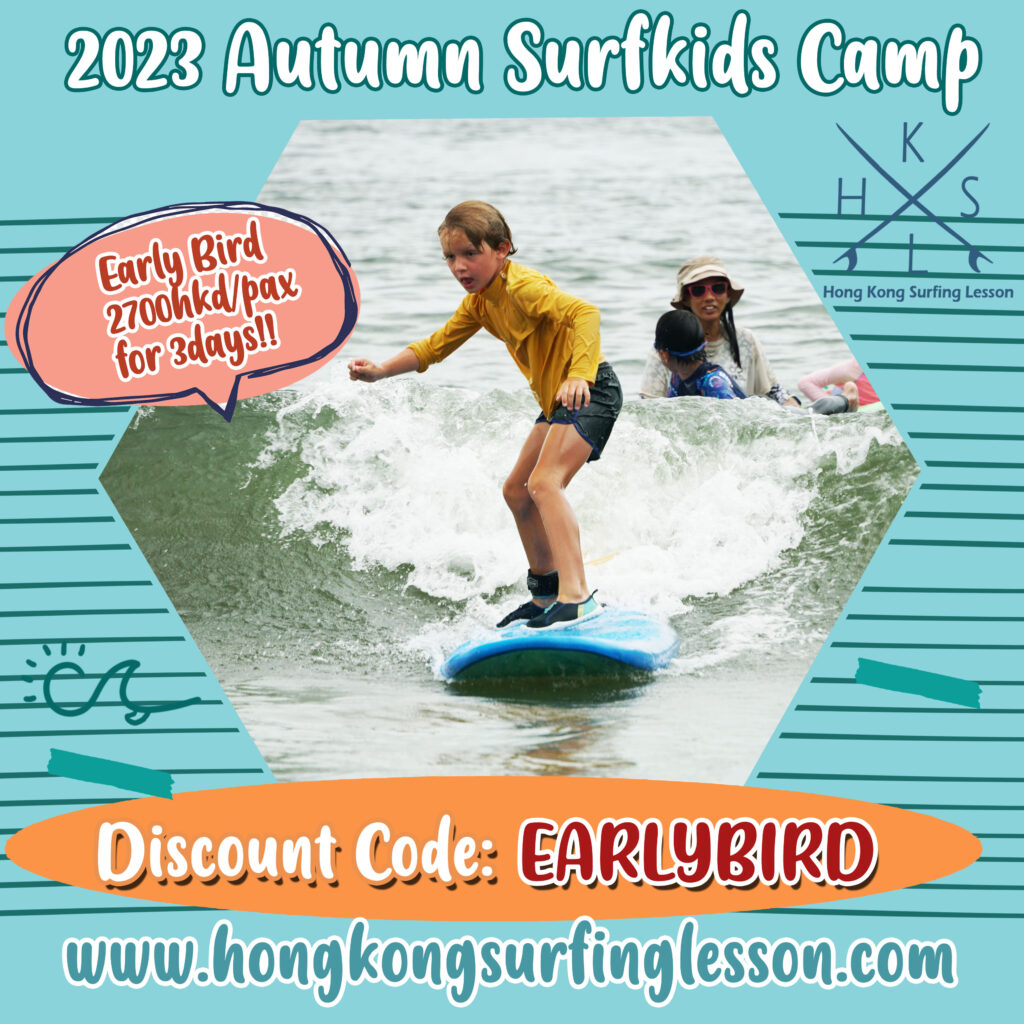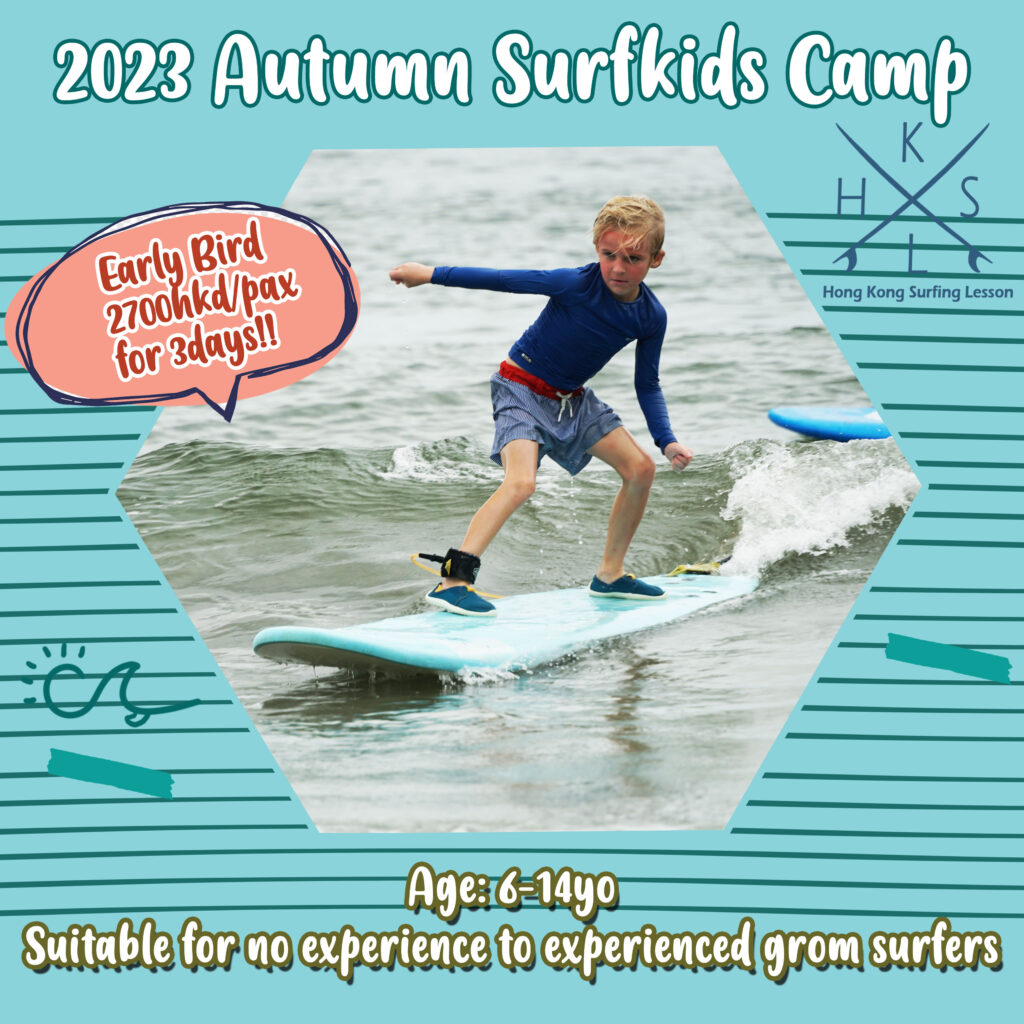 The Most Happiest Kid Camp in HK!

HKSL offer 3 days (Non-overnight) Surf Camp to Kids aged from 6-14yrs at Lower Cheung Sha, Lantau!

Daily pick up and drop off at Central Pier no.6!

Main focus on SURFING!

Let's your kid be an independent surfer, get positive energy from the ocean & experience Aloha Spirit!